Matthew



Debating with a friend
means (Gift of the Lord)
lives: Louisville, KY
circa Aug 20 1978
● Matt Abridged
●In-depth Matt Info ●Official Marital Status ●Ex-Boy Friends in Review
●Recent Friend Pics ●Friend Picture (old) Galleries
●My Fake College MLSC!!!
● SETI@HOME

Matt's Links / Interests
MattLinks - the page
Webfaith.com - me and some friends started this one night when bored.
Matt4Metro.com - a dream I followed.
WKU Lambda - friends I made and supported
Google Matt - what others have said. University of Louisville - my planned education
City of Louisville - my home, born and raised.

NEW: My Guestbook

Matt's Friends Sites
John's Site
Robert's Page
COMING SOON
*just started this list so email me and remind me if you have a homepage.

The Way - Divine Inspiration
"From the tears and the pain, and the fears of the rain. From the dark to the light you were the one shining bright...Put your hand in my hand let me show you the way and you will understand. I will show you the way."
LINKS OF SOME INTEREST:
Pricewatch.com-best prices on computer parts
Download-a site where you can download almost anything
Kazaa-a place where you can download anything. Check out Kazaa Lite also.
Fake Colleges-print a degree if you've been working hard
Google-search till your hearts content
Webfaith-a site some friends and I made and forgot the password too
HotorNot-where you can test your confidence
Smile Pop-cute little animated messages you can send others.
University of Louisville - my school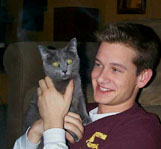 Me and Cleo
05/25/03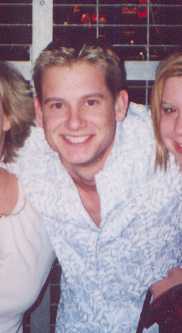 LLas Vegas March 03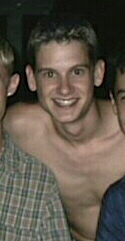 Matt doing the club thing


Matt out with friends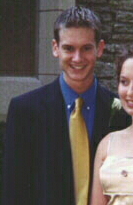 My sister's wedding

My old counter provides me with less stats and has been inactive for months until June 21, 2003. But at least this number have visited this site since it's creation in 2001.